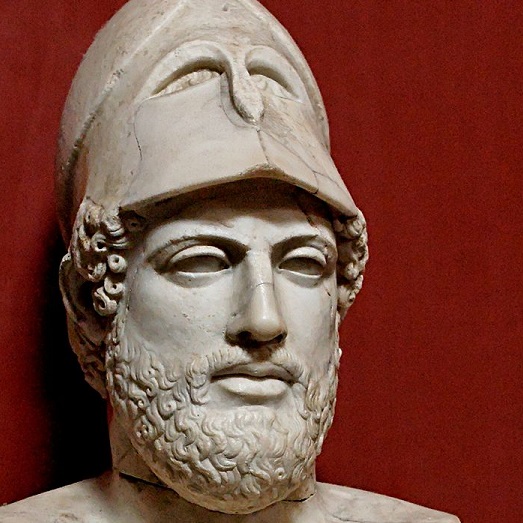 The Greeks finally defeated the Persian Empire in about 448 BC. When that war ended, the Athenians began to build an empire leading to a new war this one with their former allies. Central to the empire building and beginnings of the Peloponnesian War was the statesman Pericles.
During the first of our two two-week-long PEAK programs for high school students, Dr. Pavlos Papadopoulos taught a course about Pericles. His story is told by Thucydides in The Peloponnesian War and by Plutarch in Lives.
In the last of the speeches Pericles delivers in Thucydides' account, Pericles tells an angry crowd, "And yet if you are angry with me, it is with one who, as I believe, is second to no man either in knowledge of the proper policy, or in the ability to expound it, and who is moreover not only a patriot but an honest one." Was he really as good as all that? Was the age of Pericles truly the golden age of Athens?