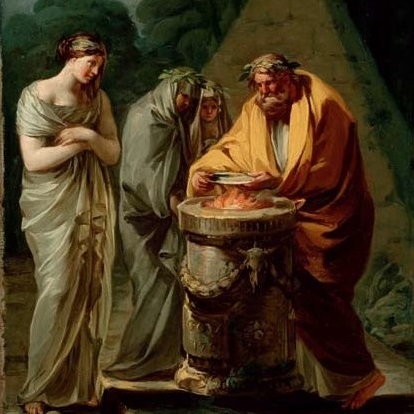 Regarding the civilizations of ancient Rome and Greece, Numa Denis Fustel de Coulanges wrote in 1864, "What we have received from them leads us to believe that we resemble them. We have some difficulty in considering them as foreign nations; it is almost always ourselves that we see in them. Hence spring many errors."
The ancient city, writes Coulanges, was in essence a religious association. The gods of each city, the soil of each city, and the people of each city were unique. Thus the only civic conceivable was the city.
Then something changed. Or rather multiple things changed.
Dr. Pavlos Papadopoulos uses Coulanges book The Ancient City as a way of bridging how citizenship was understood in the ancient world of Plato's Athens or Coriolanus's Rome and how citizenship came to be understood beginning with Augustine's City of God. Dr. Papadopoulos is our guest this week.