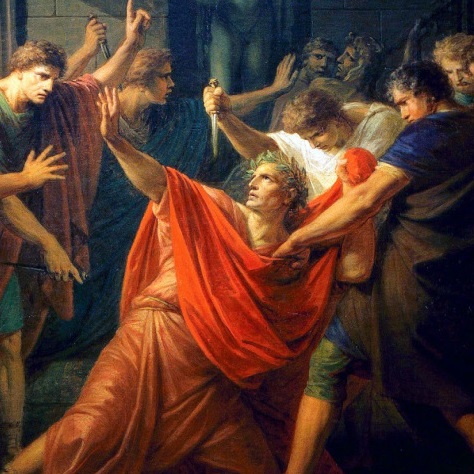 "Let me have men about me that are fat;
"Sleek-headed men and such as sleep o' nights:
Yond Cassius has a lean and hungry look;
He thinks too much: such men are dangerous."
So said Julius Caesar to Mark Antony in Shakespeare's "Tragedy of Julius Caesar." Cassius was indeed dangerous as Caesar discovered on the Ides of March when a group of Senators led by Cassius stabed him to death.
They, for their part, believed their action represented the height of patriotism. Caesar would be king—an abomination in the Roman Republic. "Liberty! Freedom! Tyranny is dead!" they shouted as Caesar's blood dripped from their knives and hands.
Were Cassius, Brutus, and the rest patriots or treasonous monsters? Dante put Cassius and Brutus in the frozen bottom of Hell endlessly chewed by Satan chews along with Judas Iscariot. What was Shakespeare's judgment on these men and their plot? And how should we look at the conspirators and their attempt to defend the republic from what they perceived as tyranny?
At the Wyoming School of Catholic Thought, the college's adult learning week, in June, most of those conversations took place in seminar sessions, but Dr. Pavlos Papadopoulos started the discussion with this introduction.