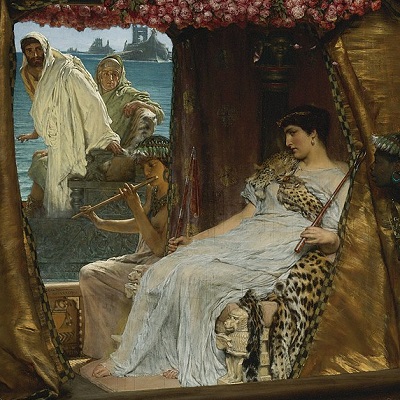 The story of King David's tryst with Bathsheba begins with these ominous words, "In the spring of the year, the time when kings go forth to battle, David sent Joab, and his servants with him, and all Israel…. But David remained at Jerusalem." (2 Samuel 11:1).
Just as David remained in Jerusalem "when kings go forth to battle," the great Roman general, Mark Antony, remained in Egypt, captivated by Queen Cleopatra. "Let Rome in Tiber melt, and the wide arch/Of the ranged empire fall! Here is my space," he tells her.
The result as Shakespeare explains in the title of the play is "The Tragedy of Antony and Cleopatra."
At the Wyoming School of Catholic Thought in June, Wyoming Catholic College professor Dr. Adam Cooper introduced Shakespeare's play and its themes.