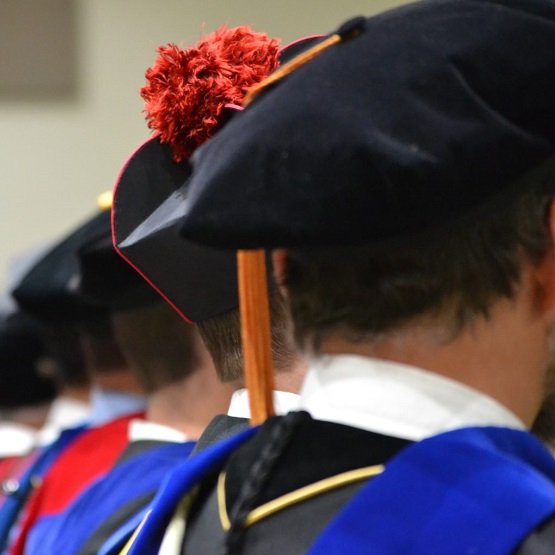 With the gracious blessing of our governor and our county officials, Wyoming Catholic College became one of the few schools in America to hold a face-to-face graduation.
On Saturday, May 23 capped, gowned, and hooded, thirty-six Wyoming Catholic College seniors received their Batchelor of Arts in Liberal Arts at an outdoor, socially-distanced ceremony. The night before at dinner—also outdoors and socially-distanced—college president Dr. Glenn Arbery addressed the seniors before presenting them with their iconic Stetson cowboy hats. Here is what Dr. Arbery had to say about their experience at Wyoming Catholic College and about our hopes for their futures.
Commencement was livestreamed for family and friends. You can watch it here.