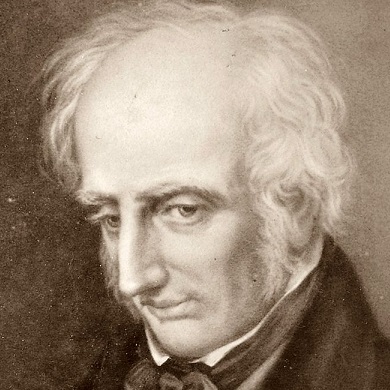 "Quit your books" to enjoy the sunshine is not exactly what we want from our students, but they do study this poem, "The Tables Turned" by William Wordsworth from which that line is taken.
Wordsworth (1770-1850) was one of the first of the English romantic poets and one of the major figures in the Romantic Movement. Romanticism emphasized individualism, emotions, and the glories of nature in contrast to an increasingly technological world.
Dr. Tiffany Schubert has been teaching Wordsworth this semester and is our guest on this week's After Dinner Scholar.