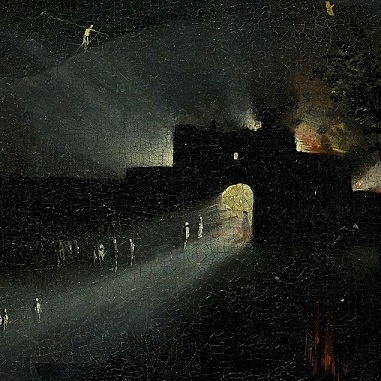 At some point in the early 1940s, scholar and author C. S. Lewis received a review copy of a textbook for "boys and girls in the upper forms of school," that is, high schoolers. And while he was grateful to the authors for sending the book, "At the same time," he wrote, "I shall have nothing good to say of them."
Lewis tells the story of the textbook in the first of three lectures he delivered in 1943 and then published as the book The Abolition of Man. Now seventy-fifth anniversary, Wyoming Catholic College has chosen The Abolition of Man as our book of the year. This is the first in a series of three podcasts about the book.
This week we will consider the first lecture that Lewis gave the provocative title, "Men Without Chests." In it he focused on the radical subjectivity regarding morality that he saw all around him and the enormous damage it does and would continue to do to the human person.
To tell us about "Men Without Chests," our guest this week is Wyoming Catholic College moral theologian, Dr. Kent Lasnoski.