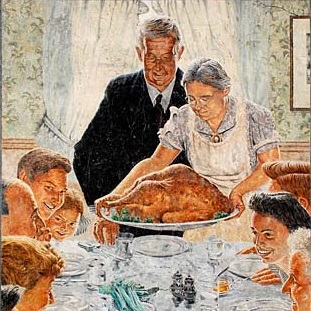 St. Paul wrote to the Christians in Ephesus, "always and for everything giving thanks in the name of our Lord Jesus Christ to God the Father." And it is, you know, more of a commandment than a suggestion. As Catholics giving thanks is a daily obligation. "No duty is more urgent," said St. Ambrose, "than that of returning thanks." The Holy Mass itself is the Eucharist, a word taken from the Greek word εὐχαριστία, thanksgiving.
Having said that about daily thanks, it is good and wise to set aside specific days or seasons to give thanks. The blessings we enjoy day-to-day as Americans are unprecedented in history. And yet so often, rather than reflecting gratitude back to God, we quietly think, "So what have you done for me lately?"
This week of Thanksgiving, Wyoming Catholic College President, Dr. Glenn Arbery reflects a bit about gratitude in the spiritual life, the life of Wyoming Catholic College, and in literature.