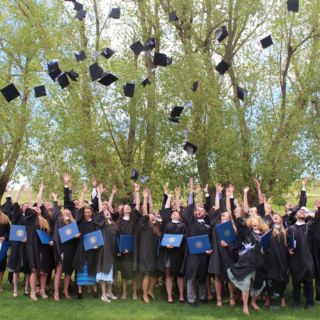 Each year our Wyoming Catholic College graduating class selects one of its members to speak on its behalf during the commencement exercises. This year, the Class of 2021 chose Mr. Anthony Jones as their spokesman.
In addition to graduating Magna Cum Laude—posting the second highest grade point average in his class—Anthony founded Cowboys for Life, the college's pro-life group and organized the first pro-life march in Lander. He was active in Wyoming politics, serve as summer intern at Family Research Counsel and The Heritage Foundation in Washington, DC, and traveled to Ireland one summer to fight the legalization of abortion in Ireland.
After graduation and two weeks in the backcountry with classmates, Anthony will be moving to Austin, Texas to work at the Texas Policy Foundation before attending graduate school in public policy.
Here are Anthony's remarks in their entirety.