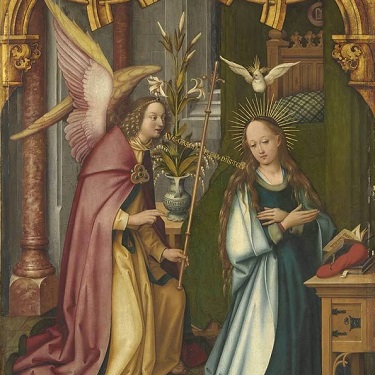 Last week, Wyoming Catholic College students left campus, not for Outdoor Week, but for their homes to wait out COVID-19. As they traveled, our faculty—rather than recording podcasts—did a remarkable job in retooling their courses for distance rather than in-person teaching. Online classes began Monday, March 23.
As millions of Catholics worldwide look to Mary's intercession in this time of crisis, in theology class our juniors are studying the doctrine of Mary, of the Theotokos, the God-Bearer by reading St. John Henry Newman's letter to The Rev. E. B. Pusey.
On this extended podcast just in time for the Feast of the Annunciation, you'll listen in on the class as Dean Kyle Washut and Dr. Jeremy Holmes discuss The Theotokos.