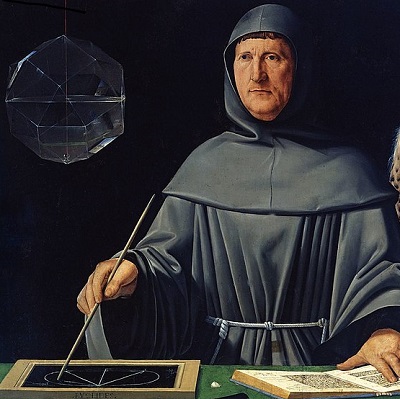 At Wyoming Catholic, you can tell when geometry test is in the offing. Triangles, circles, and lines along with the propositions that go with them cover every spare white board and occasionally some windows as well as students discuss the diagrams with one another.
Plane geometry—that is, the geometry of two dimensional figures comes first. After that students make the quantum leap in to solid or three-dimensional geometry including perfect solids and conic sections.
In the classroom, many are taught by Dr. Henry Zepeda. Dr. Zepeda who joined the Wyoming Catholic College faculty this year is our guest this week on The After Dinner Scholar.