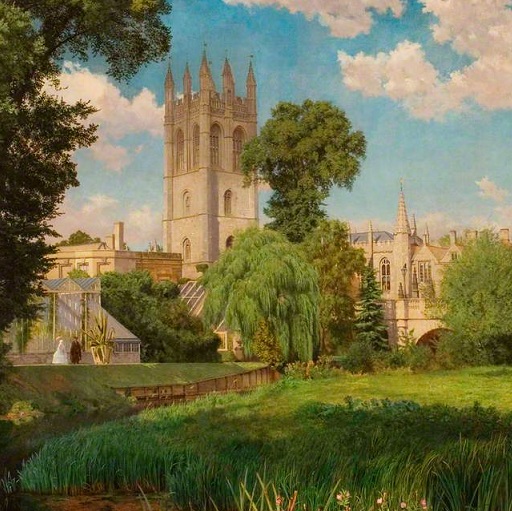 On September 1, 1939, Nazi Germany invaded Poland. On September 3, Great Britain declared war on Germany. On September 29, the Feast of St. Michael in the Anglican Church, the term began at Oxford University. Studies? Classes? Learning? In War-Time?
Academics at Wyoming Catholic College focuses on the great books of the liberal arts tradition—a tradition stretching back beyond the founding of Oxford in 1096. And Oxford in 1939 was still almost exclusively the liberal arts. What was the point of reading Homer, Herodotus, and Dante, studying Euclid, perfecting an understanding of Latin and Greek with a war going on?
On Sunday, October 22, 1939 at St. Mary the Virgin Church in Oxford, literary scholar and Oxford do C. S. Lewis stepped into the pulpit to answer that question? His sermon "Learning in War-Time" has become something of a classic and Dr. Jason Baxter studied that sermon earlier this month with high school students who attended Wyoming Catholic College's PEAK Program.