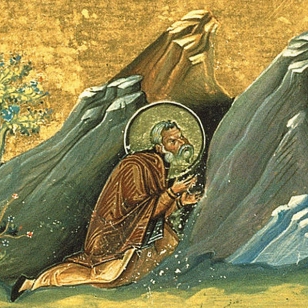 St. Jerome famously said, "Ignorance of the Scriptures is ignorance of Christ." Thus knowledge of the Scriptures is knowledge of Christ and the more we know Scriptures—assuming that our hearts are right—the more we will know Christ.
While reading through the Bible is of great value and scholarly study of the Bible is also of great value, the Medieval Masters developed a method of reading the Bible they called lectio divina—and it's not just for monks in the Egyptian desert. It's a mystical practice for all of us.
Dr. Baxter explains more addressing "How to Perform Scripture: Lectio Divina and Reading with the Heart" in this final session of "Into the Lenten Desert: Learning to Pray with the Medieval Masters" from Wyoming Catholic College.