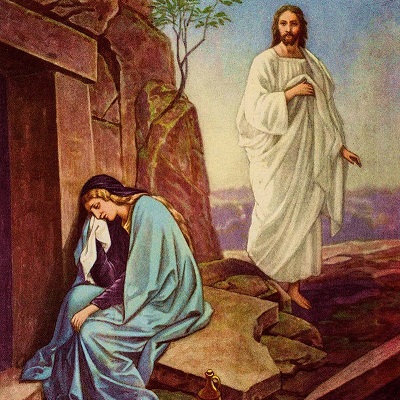 "The Resurrection of Jesus," says the Catechism of the Catholic Church, "is the crowning truth of our faith in Christ, a faith believed and lived as the central truth by the first Christian community; handed on as fundamental by Tradition; established by the documents of the New Testament; and preached as an essential part of the Paschal mystery along with the cross."
The resurrection is not reincarnation. It's not reanimation. Jesus, the incarnate Son of God, second Person of the Blessed Trinity really and truly died on the cross, was buried in a borrowed tomb, and rose again from the dead.
During Holy Week, our podcast featured Dr. Jeremy Holmes discussing the Gospel of John chapter 19—the cross. During this Easter Octave, Dr. Kent Lasnoski joins us to discuss John chapter 20 and the resurrection.