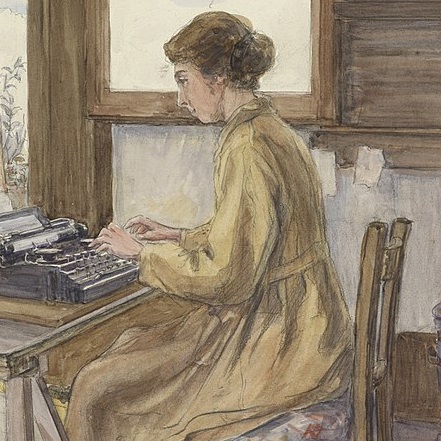 In early October, Dr. Jason Baxter told us about teaching writing to our freshmen. A friend who teaches at another college heard about that and commented, "Good luck with that!" Dr. Baxter had more than good luck, he had great success.
In addition to getting the freshmen to write and rewrite and rewrite and rewrite, he taught them one method of refinement after another. Dr. Baxter also promised an essay competition as part of this freshman Trivium course. That competition happened a couple of weeks ago and Dr. Baxter reported a great deal of raucous cheering and applause. The students are genuinely excited about writing.
The first-place winner—by student and faculty acclaim—was Marietta Mortensen. Marietta hails from right here in Lander, Wyoming, is the eldest of nine, and is often cantor at mid-day Mass in the college chapel. She's our guest on this episode of The After-Dinner Scholar.