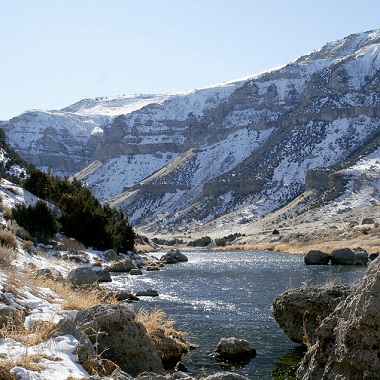 While walking our dog, Maggie, near the Popo Agie River on a frigid day last winter, I noticed a tiny, slate-grey bird standing on the ice next to open water. As I watched, the bird, an American dipper, dove into the water and disappeared. A little while later, it popped out of the river and back to its spot on the ice. I was transfixed with wonder.
Maggie and I have also seen kingfishers, American kestrels, lots of mule deer, various kinds of snakes, ruffed grouse, and, to my shock, a badger in our backyard. Add to the animals, all the plants and flowers, the geology, the weather, the night sky and we can't help say with Psalm 104, "O Lord, how manifold are your works! In wisdom you have made them all; the earth is full of your creatures."
Wyoming Catholic College students study God's Creation as part of our math and science curriculum under the watchful eye of Dr. Sam Shepherd. Dr. Shepherd and his family moved from Ireland this summer to join our faculty. He is our guest this week on The After Dinner Scholar.