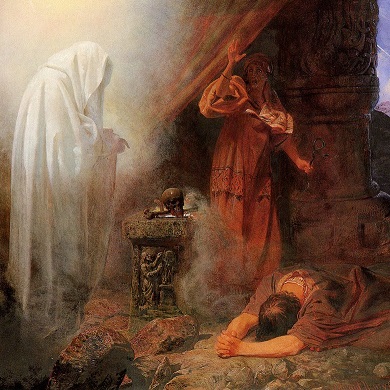 Summing up the reign of Israel's first king, 1Chronicles 10 tells us, "So Saul died for his unfaithfulness; he was unfaithful to the Lord in that he did not keep the command of the Lord, and also consulted a medium, seeking guidance, and did not seek guidance from the Lord. Therefore the Lord slew him, and turned the kingdom over to David the son of Jesse."
Saul did not, however, begin his reign unfaithful to the Lord. In fact, given his druthers, he probably would not have begun his reign at all. Saul started out as the reluctant king, but that didn't last.
During the fall, Dr. Jeremy Holmes leads Wyoming Catholic College freshmen through the history of God's People in the Old Testament. He always pauses to discuss the short, troubling reign of King Saul.