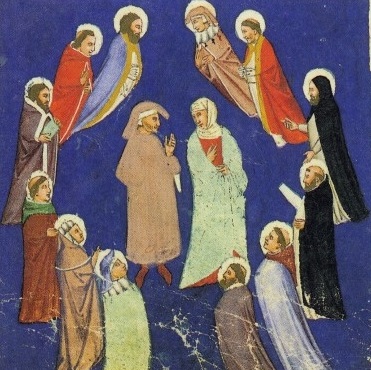 In his Divine Comedy, writes Wyoming Catholic College professor Dr. Jason Baxter, Dante "intentionally gathered creatures, places, landscapes, and practices from across the world and types of encyclopedic texts and then filled his book with their imagines; and, second, the poet consistently and insistently constructs moment in which we—along with the pilgrim—must take it all in at a glance, as if we are viewing the whole imago mundi from above."
That quotation from Dr. Baxter comes from his new scholarly book, The Infinite Beauty of the World: Dante's Encyclopedia and the Names of God published in time for the commemoration of Dante Alighiri's death in 1321. And certainly anyone who has read the Commedia is well acquainted with the whirl of images and ideas contained in every Canto.
In this edition of The After-Dinner Scholar, Dr. Baxter discusses his new scholarly book as well as making Dante accessible to non-scholars.