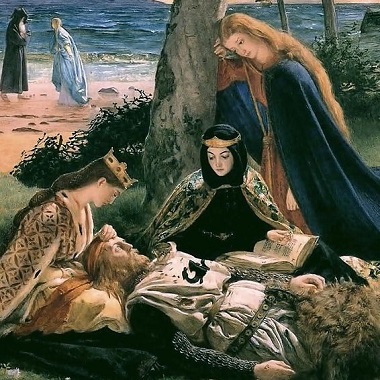 To judge by the piles of books, reels of movie film, games, prequels, and sequels, it's safe to say that the stories of Camelot, the Round Table, and King Arthur hold a special place in our imaginations.
The stories surrounding Arthur have it all: love and romance; marriage and adultery; noble and good deeds, dishonorable and evil deeds; friendship and betrayal; lively feasts and deadly battles; magical swords and malicious witchcraft; heroes and villains; valiant, true, and brave knights and vile scoundrels. Camelot! It all started so well and ended so badly.
This summer, high school students attending Wyoming Catholic College's two-week long PEAK program studied the Arthurian stories with this week's guest, Dr. Tiffany Schubert.