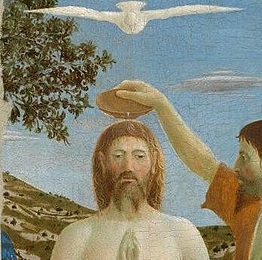 All of Lander including our Wyoming Catholic College Students love Sinks Canyon. The natural beauty is breathtaking and on any given day regardless of the season, you can meet people hiking, rock climbing, fishing, camping, birding, and mountain biking. Next week, however, you'll be able to see another unexpected activity: processing, worshipping, and the blessing of the waters.
The Blessing of the Water is a part of the Eastern Christian celebration of Theophany, the Feast of Christ's baptism. In addition, this feast opens for us a new and larger understanding of time—specifically liturgical time and the liturgical calendar.
Wyoming Catholic College Professor Kyle Washut and reflected on these things for some time and is our guest on this edition of The After Dinner Scholar.