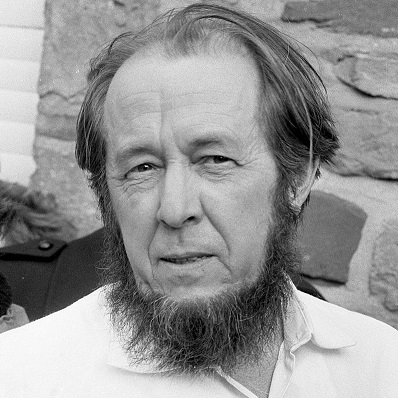 On June 8, 1978, Alexandre Solzhenitsyn went to Harvard University and delivered his now famous commencement address, "A World Split Apart." It was, to say the least, not what people expected—or wanted.
By the time he delivered the Harvard commencement address, Solzhenitsyn had been living in the United States for some time, observing our politics and culture. In the address he offered a critique of our ideas of freedom and the good, of our sense of well-being, of our overall shortsightedness, and our lack of spirituality.
Wyoming Catholic College sophomores read Solzhenitsyn's Harvard commencement address as part of Trivium 202: Political Rhetoric and the Common Good. In that course they not only study great examples of rhetoric, but learn to write and deliver their own speeches.
With those students at home across the land, Drs. Virginia Arbery and Pavlos Papadopoulos recorded this conversation about Solzhenitsyn.