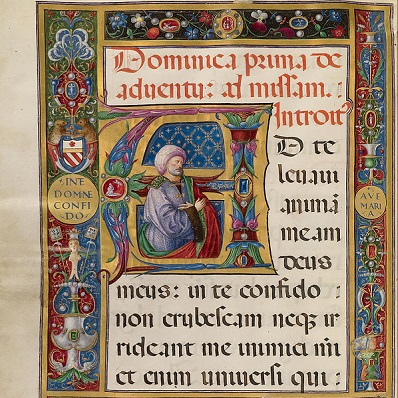 "The coming of God's Son to earth," says the Catechism of the Catholic Church (522), "is an event of such immensity that God willed to prepare for it over centuries. He makes everything converge on Christ: all the rituals and sacrifices, figures and symbols of the 'First Covenant'. He announces him through the mouths of the prophets who succeeded one another in Israel. Moreover, he awakens in the hearts of the pagans a dim expectation of this coming."
As the world around us accelerates into the Christmas holiday season immediately after Thanksgiving—Santa figuring prominently at the end of the Macy's Thanksgiving Day Parade in New York City—we Christians wait. And waiting is precisely the theme of Advent, the four weeks preceding Christmas Day and the twelve days of the Christmas season.
As we move into Advent, Fr. Paul Ward, one of our two chaplains at Wyoming Catholic College, answers some questions about Advent and preparing for Christmas.