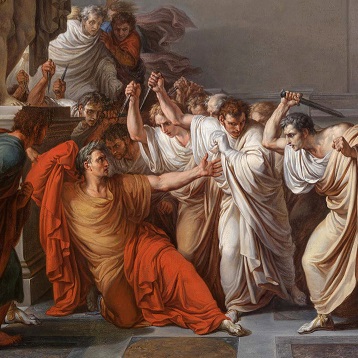 Behind the personal conflicts in in Shakespeare's Julius Caesar, says Wyoming Catholic College board member Dr Khalil Habib, the bard is making the case that "politics always swims downstream from culture."
Just as Caesar believes that he is driving changes in Rome, so, too, Brutus, Cassius, and their fellow conspirators believe that they are driving changes by murdering him. In fact, it is the changing Roman culture that drives the events much more than the men involved. Rome changed from the days of the Republic to the eve of the Empire. Killing Caesar cannot and does not undo those changes.
In addition to being Associate Professor of Philosophy and Director of the Pell Honors Program at Salve Regina University, Dr. Habib is a member of the Wyoming Catholic College Board of Directors and our guest on this week's After Dinner Scholar.