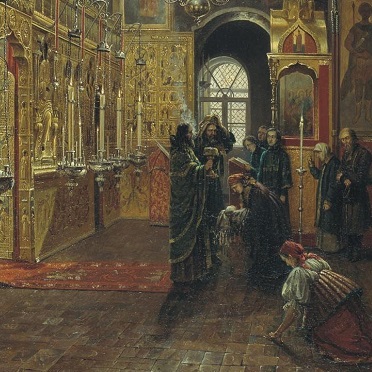 In the past Wyoming Catholic College's Byzantine chaplain, Fr. David Anderson has been a guest on The After Dinner Scholar so you know that our students are able to attend Byzantine Divine Liturgy regularly.
What you may not know is that while in the Western liturgical tradition, Mass can be celebrated without singing, in the Eastern rites, singing is mandatory.
Assisting Fr. David musically has been Prof. Christopher Hodkinson, Instructor of Music and Fine Arts who is also our Director of Music and our guest this week.